Beauty
Fashion
Summer Outfit
2023 Fashion Trend For Summer
Summer is around the corner, girls, and it's time for you to buckle up and add these fashion trends to your list. Vibrant hues got their fair share of runway moments in 2022 and will continue influencing fashion trends and red-carpet appearances well into 2023.
Let us check out some fashion trends for summer of 2023
Few clothing items are as iconic as pleated skirts. These skirts are so distinctive due to their sharply defined pleats, are incredibly adaptable, and can be worn in both professional and casual settings.
Styling tips: Wearing a denim jacket with a black pleated skirt is an easy ensemble if you enjoy monochrome styling. This costume is perfect for anyone who wishes to appear taller and thinner because it lengthens the legs.
Donning it with a bodysuit is another great trend you can follow this summer. A bodysuit's best feature is that it stays tucked in, whether standing or sitting, making it a fantastic outfit for a polished appearance.
Another way to amp up the look of pleated skirts is to pair them with camis. Due to their simple design, camis make it incredibly simple to wear pleated skirts. Especially when it's hot outside, camis are ideal feminine outdoor clothing.
You heard it right! The highlighter color yellow is the new fashion trend for this summer. Fans of the beige aesthetic are about to feel disappointed. Neon yellow is one of the hottest colors this summer. It looks especially spectacular when worn from head to toe.
Prada and other big fashion giants have already started sending their models down the runway in neon outfits. What's stopping you from hitting the streets in this color?
Catsuits were another popular runway style that we don't necessarily see migrating to regular clothing. Nonetheless, they will surely be the "it" fashion trend this summer. The ideal way to wear them is to play up their fitness roots by accessorizing with athletic-inspired footwear. If you're feeling daring, try donning a pair of block-heeled sandals and ditching your fanny pack.
Gone are the days when only neutral colors for flats were considered trendy. Now the chic trend is to go for colored flats. It's better to coordinate the color with any part of your outfit. You can find both high-end and low-end colored flats easily available.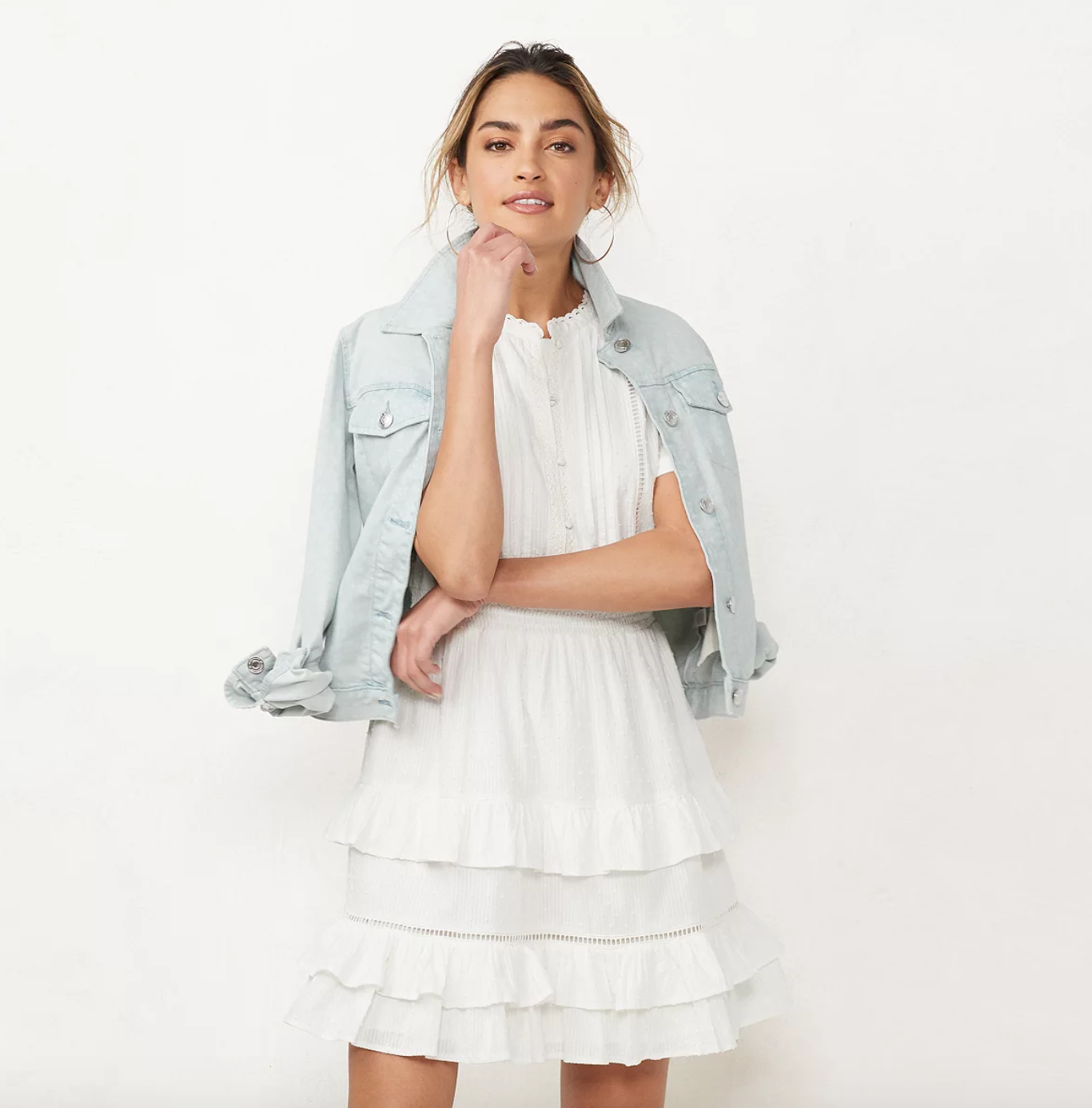 This is a classic fashion trend for summer. It stirs up the fashionista inside you. Miniskirts can be worn for literally any occasion. Remember some things as you pack your wardrobe with miniskirts.
Primarily, ensure that your legs look good. Do not keep the upper outfit way too tight. It looks chic when it is loose. Lastly, choose the miniskirt according to your body type. A tapered one would go well with those who have a short height. Adding a raffia accessory would add color to your overall look.
Conclusion
That is quite a lot to get you going for this summer. Some of the season's standout items aren't just timeless classics; you already own a few. Go rock!