Beauty
Lingerie
Underwear
5 Lingerie That Wear under Off-The-Shoulder Clothes
When wearing off-the-shoulder clothes, it's certainly not elegant if the undergarments you wear show the straps. No matter how good your clothes are, visible bra straps will spoil your appearance. Therefore, you need to wear special undergarments that can support your adorable outfit.
Fortunately, in the fashion world, we recognize various types of bras that we can opt based to the outfit we are wearing. Well, there are several choices of undergarments which you can wear under your off-the-shoulder outfits. Each type of bra has its own characteristics, so don't make the wrong choice. To help you determine which is the best, here are 5 options of undergarments that you can pick up!
1. Multiway Bra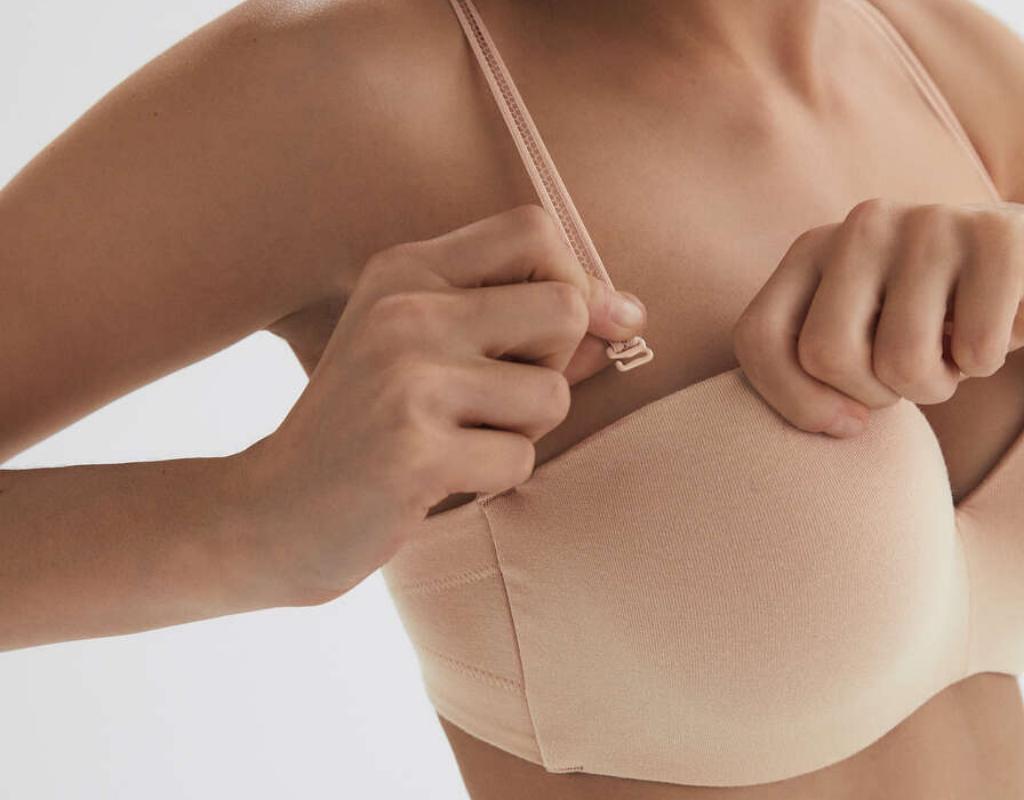 This type of bra has a strap that is flexible and detachable. That way, you can use it for various outfits in your closet. If you wear it with a regular shirt, you can attach the straps. Otherwise, when you wear it with an off-the-shoulder outfit, you can remove the straps. You can also change the style of the straps as well as you want, for example crossed.
Multiway bra allows you to wear the straps even when you're wearing off-the-shoulder clothes, the trick is to replace the straps with transparent straps. This trick is usually used if you might not be comfortable wearing a strapless bra.
2. Bandeau
Bandeau bra is a type of bra that is made of elastic material and does not have hooks at the back, so you wear it by inserting it from your head. This flat type bra has no straps so it doesn't look like underwear, it will look like a regular camisole or tank top instead. In addition, generally this type of bra has a pad pocket. So you can add or replace with a bigger pad, if you want. For those of you who have a small to medium chest, buying a bandeau is a great option.
3. Longline Bra
A longline is a type of bra that will cover not only the breast area but also the stomach area to slightly above the navel, like crop top clothing. This bra is suitable for correcting curves when you're wearing a dress as it also looks like a corset.
Not only supports the breasts, this type of bra will also support the back and shoulders well, making it very suitable for women with large breasts. For off-the-shoulder clothes, choose a longline bra that has no straps.
4. Seamless Bra
A seamless bra is a cup bra that is molded without seams to create an ultra-smooth finish when you're wearing thin, tight-fitting clothing that conforms to the shape of the body. The type of bra with smooth edges like this will stick perfectly to the skin so it doesn't make its shape visible from the outside of the clothes. This type of bra is also generally made with flexible material, so it is comfortable to wear everyday. You can choose a seamless bra with skin tone colors to make it look more natural.
5. Backless Bra
Backless bras have no straps at all, or some may be made with straps that are transparent at the back but still don't have shoulder straps. Backless bras that do not provide straps are usually equipped with adhesive at the ends. So you need to attach the adhesive part to your chest. You can choose a U-shape backless bra because this bra will not be visible even if you are wearing clothes with a very low cut.
After finding some recommendations for strapless undergarments that are suitable for wearing under off-the-shoulder clothes, have you decided to buy one?