shopping
5 Women on Manny Santos' Iconic DegrassiThong Moment, Including Cassie Steele Herself
From the iconic whale tail Degrassi episode to Cisco's classic anthem, thongs have long reigned supreme in fashion and pop culture. So what better way to end the summer than with an all out thong-a-thon? This long weekend, ELLE celebrates the best, the worst and the most memorable thongs—on the red carpet, on the beach, and beyond.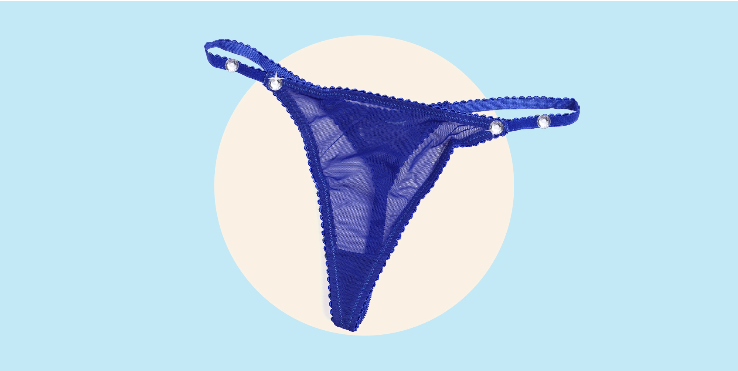 Make no mistake: Degrassi: The Next Generation was ahead of its time. The Canadian teen drama never shied away from touching on the good, the bad, and the painfully awkward experiences of being a teen in high school. Ask anyone what the most memorable moment from the series was and their answers may vary, from J.T's fatal stabbing (still not over this) to the heartbreaking school shooting that left Jimmy (Drake!) paralyzed. But it'd be a crime to not admit that one of the most iconic moments in Degrassi history was Manny Santos' whale tail look.
Ahead, five women open up about what Manny Santos' makeover from Emma's "cute" sidekick to high school bombshell meant to them—including Cassie Steele herself.
Cassie Steele, actress
I was 14 during that episode and I felt like it was a bit shocking and edgy for TV–or at least for someone that was 14 then. When I put the thong on, I was wondering if I looked as hot as I feel. I started to wear them because I really wanted to feel older. I was the youngest of the cast at the time and I was working alongside a bunch of teenagers that were older than me and I felt like I needed to be more mature but I didn't know what that meant–I just wanted to be cool.
I think everybody wants to feel sexy and attractive and Manny Santos embodied what it meant to be bold at that age when you're discovering your sexuality and your discovering who you are–I feel like she symbolized that. I think a part of all of us wanted to be like that in high school and wanted to break out. Obviously, at the time slut-shaming was the most prevalent in high school and so you want to do this, you want to embrace your sexuality, but you're afraid you'll be judge by your peers. I've had girls who come up to be who have been slut-shamed in high school tell me my character meant a lot to them and got them through things.
Kristina, ELLE.com senior beauty editor
Manny Santos was a baddie before baddies were a thing. Sexy, confident, rebellious—she was all the things my goody-two-shoes, Catholic schoolgirl self wanted to be in secret. She was also one of the very first characters on TV I saw who looked like me (she was even Filipino!), so in my eyes she could do no wrong. I remember the thong episode clearly because I didn't even know what a thong was. It was such the Not a Girl, Not Yet a Woman move for the ages and I admired her audacity (and commitment to matching her blue rhinestone underwear to her blue top). Not going to lie, after watching that episode, I snuck away to a cheap lingerie store and shopped for my very first thongs. I was nervous. I felt almost ashamed. I bought five and immediately hid them away in my room so my mom wouldn't find them. I wore them in secret. Manny's proclamation, "I wanna be hot! Not cute. Not adorable. HOT!" is extremely memorable—and relatable for any young woman coming into her own sexuality. I loved how clothing could transform you and make you feel in control of the image you put out. That's a lot of depth to give to a thin piece of fabric, but it's real.