best waist trainer for women
Body Shape
Bodysuit
A Perfect Body Leads to a Confident Life
I really don't think there's a woman in the world that doesn't have at least one insecurity about their body. I'm pretty sure we all have them, and that we all eventually want to have the nearest thing to a perfect body.
There isn't really a perfect body per se, but your body, however, it is, the shape or size it has, is perfect in its own way. Always remember that beauty doesn't have a size and you're beautiful, no matter what other people say.
But we all, in the end, want to hide all of our insecurities and we are always going to try and look our best. Because the nearest we are to having the perfect body, when we are, for example using a body shaper, is always going to boost our confidence to the top.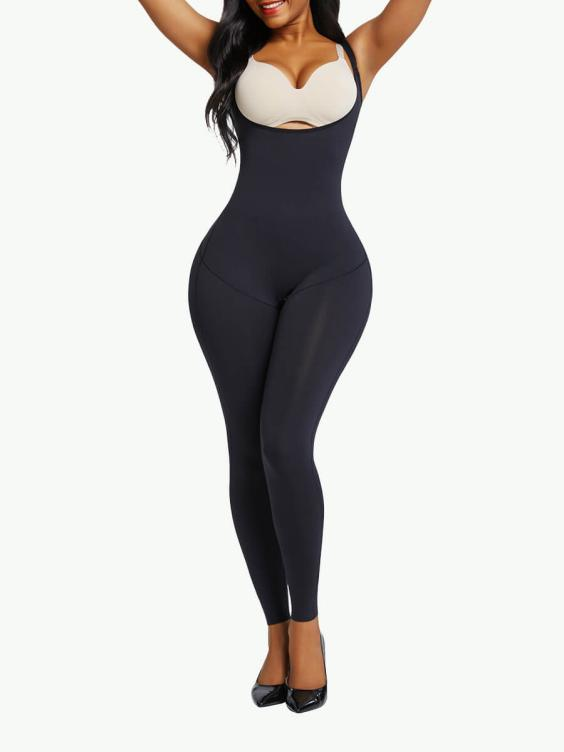 When you are feeling good and also feel like you're looking good, like we said, that really helps you live a more confident life. You'll feel that you'll be able to achieve everything you have in your mind. Like getting that job that you wanted.
How do be more confident?
Like I've said before when you look good, you feel good and you're more confident. And this has a lot to do with how much we love ourselves and accept our bodies. And it's fine if you do that and wants to also look even better and start living a healthier life, eating healthy, and working out. You don't really have to be 3 hours at the gm, just 30 minutes on the treadmill if you have one at home like me, or 30 min or an hour walking around or near your house.
And if you are a girl who's considered a plus size girl, then a great option for you to achieve a smoother silhouette and highlight your natural curves and a smaller waist, you can get yourself a plus size waist trainer.
If looking good makes you the best version of yourself and so confident, then girl, who are we to say no to you? It's your body and it's on you if you want to change it so you feel like the hottest girl around.
Personally, and this is just my opinion if you want to change your body, do it, but try to do it in the most natural way possible, to avoid any risks. I'm not saying don't get surgery, do it if you want, but try all the natural ways possible like working out and eating healthier, even any other treatments.
Another great option if you're not happy with any particular part of your body, like for example your booty, which is totally normal, is to get shapewear. There are some butt lifter straps, that will make your booty look awesome and get a smaller waist and better figure, then just get it. It's ok to want to look better and use those kinds of tools if they help you to achieve it. Do, whatever makes you feel confident and live a confident life.