shopping
5 Cheap Lingerie Sets For Women
IMO, nothing says adulthood and empowerment like having an underwear drawer filled with beautiful pieces of
lingerie. Of course, growing a fierce collection takes time, but it doesn't have to take all of your cash.
Contrary to popular belief, there are cheap lingerie sets for women that are so gorgeous that they give
high-end boutiques a run for their money.
Quality doesn't always come with a high price tag, the fact of the matter is, unless you're buying handmade
lingerie or eco-friendly intimates, it shouldn't cost hundreds of dollars to own a negligee. Furthermore, if
you're buying a lingerie set for a special occasion that you'll likely never wear again, your wallet will
thank you for not making a steep investment. Whether you're looking for something marital, kinky, lacy,
vintage or classic, there's an affordable lingerie set with your name on it.
To prove it, I've sifted through the virtual racks of Amazon to find the best affordable lingerie in tons of
styles and sizes, so that you can stop worrying about how much something cost, and focus on how it makes you
feel.
1.An Erotic Bodysuit With A Racy Mask
Sure, this scantily-clad bodysuit is sexy, but it's the playful matching eye mask that makes it a must-have.
The high cut leg and deep-V neckline is ultra-flirty and is available in red and black. The satin ties are
adjustable on this otherwise one-size fits all piece. Judging from the content reviewers on Amazon, this
erotic set is satisfying a wide range of sizes and heights.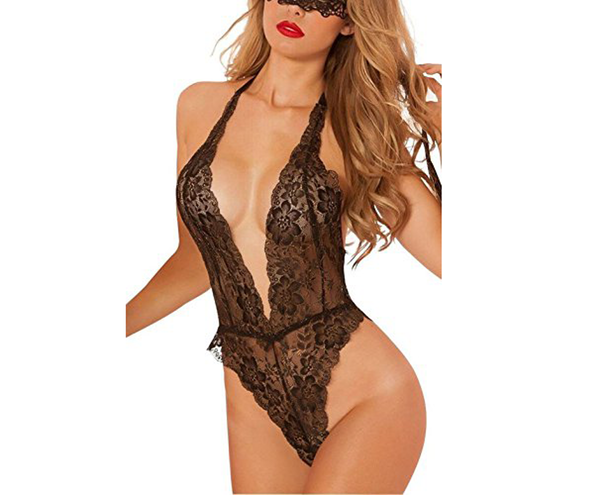 2.A Lingerie Set That Is Both Sexy And Functional
One way to save money on lingerie is to opt for a set that is as functional as it is sexy. This lacy combo is
sold separately, which is great if you are a different size on top than you are on bottom, and both pieces
feature a healthy dose of spandex for an extra stretchy, comfy feel you can wear all day and night. The
deep-plunge V-neck bra has lightly-lined cotton cups, scalloped trim, and a uniquely gorgeous back that is
just as stunning as the front. The all-over lace bottoms have a low-rise waistband that won't pinch or dig
into your sides.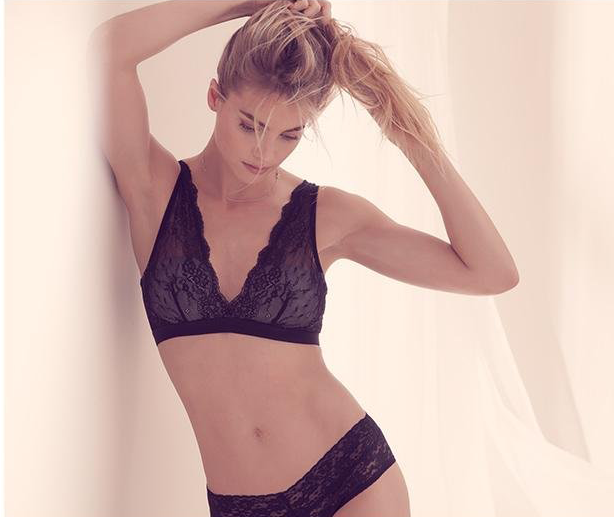 3.A Warm Vintage Set With Plush Velvet
Treat yourself to a timeless velvet bra and high waist panty in this alluring lingerie set. This is a piece that definitely says casually sexy without trying and offers a vintage design that's comfortable enough to sleep in. The bralette softly bunches between the breasts with a slight deep V-neckline and enough stretch to conform to your precise shape. The high-waist panties are ridiculously cute with a lace trim detail on the front and back edges. This set is available in a plush lavish green or a rich gold velvet and since the sizes do run small, it's a great option for petites and small-breasted women to bask in the smooth warmth of velvet.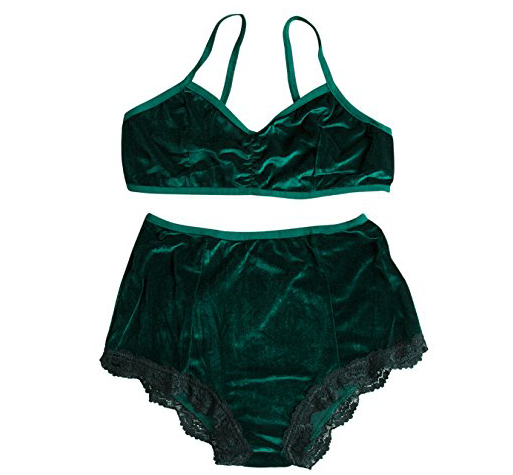 4.A Seriously Sexy Sheer Teddy In Plus Sizes
This seriously sexy sheer teddy features cage-inspired strap details, a little bit of lace, and satin waist
ribbon. The font offers a super deep V-neck plunge, and the rear is as equally flirty with its "cheeky" rear
cut. On a functional note, it features a snap closure cotton gusset and adjustable straps. Size-wise, it goes
up to 4X, and it comes in five colors, including classic black, an eye-catching red, and a must-see
millennial pink.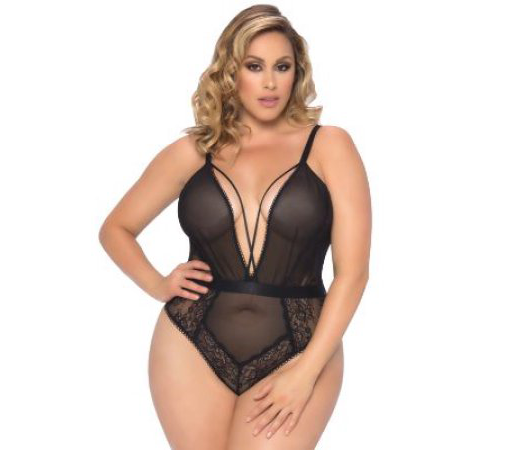 5.A Lacy Bra And Panty Set In Quirky Colors
There's nothing basic about this bra and panty combination: it's an adorable lingerie set to wear
underneath your outfit for those just-in-case occasions. The bralette is fully adjustable with unique side
straps that compliment the plush green lace detail and the matching Brazilian panty is adjustable on the
sides as well; this is a fun piece that you can easily conform to your body size. The complex lace detail is
definitely a nice break from the traditional floral designs and according to Amazon reviewers, the high
elastic and soft sheer fabric is quite comfortable and durable.