Accessories
Beauty
Fashion
How To Create The Perfect Red Lip
Everyone thinks about red lipsticks if we want to think of something powerful and timeless. Red lipstick can make your lips pop and seem attractive and enticing if you use it properly. Red is a universally appealing color that goes well with all skin tones.
You should be aware of how to maximize the effects of red lipstick if you wish to flaunt the trend.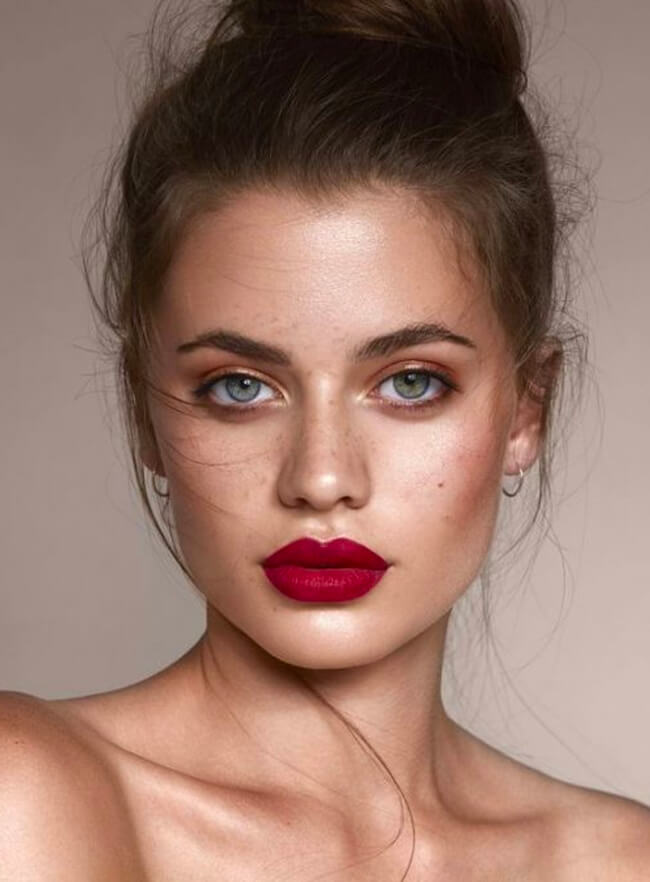 Finding the ideal red is the first challenge. Red, blue, and orange tones are several tonal classifications for red. To find your trademark shade of red, experiment with several hues. If your complexion has cold or warm undertones, choose a red with a blue undertone, and vice versa.
· Prep Your Lip
You have a selection of liquid, matte, glossy, sheer, and glossy lipsticks. Exfoliate your lips with a lip scrub or an old toothbrush before you start for a smooth and perfect application. Additionally, it increases how long your lipstick lasts.
After priming your lips, wait a few minutes before applying lipstick. Instead, remove the lip balm by blotting it with a tissue. Next, use a brush to lightly dust some powder over your lips to create a smooth, dry surface for your lipstick to cling to.
· Use A Lip Liner
Before applying your lipstick, don't forget to hydrate your lips with a nutritious lip balm or a primer. Use a lip pencil to line your lips before applying glossy lipstick if you want to stop bleeding or feathering.
To define the edges and address any unevenness or asymmetry on the lips, use a lip pencil in a color that complements your red lipstick. To make the lips appear poutier and fuller, you may also gently overdraw them with the pencil. Ensure you don't go too far from your natural lip shape as you begin.
· Apply The Lipstick
Carefully apply your red lipstick. Using a lip brush is the best way to quickly and effectively make the lipstick blend. Thus, it will make your lips even more prominent.
· Sharpen Your Lips
Sharpen and tidy up the margins of your lips by applying concealer to an angular brush. You use the brush as an eraser to get a sharp, clear edge. Last but not least, grab a brush and dunk it in some powder. Apply it to your lips' outer margins to powder the skin there. Put some translucent setting powder on a tissue to transfer-proof your lips.
· Check Your Teeth
One common mistake that people make when wearing red lipstick is not checking for tooth stains. Red lipstick can easily transfer onto your teeth, leaving embarrassing stains that can ruin your look. To prevent this from happening, check for any excess lipstick on your teeth before leaving the house.
Take a tissue and gently press it against your lips and teeth to remove any excess lipstick. If you want a more intense color, apply a second layer of lipstick. Finally, use a small brush or a cotton swab dipped in makeup remover to clean up any mistakes or smudges.
Professionals Tips On Daily Care Of Your Lips
Gently exfoliate your lips using a lip scrub or a soft-bristled toothbrush. This will help remove any dead skin and create a smooth canvas for your lipstick.
Keep your lips hydrated and fuller by applying a moisturizer enriched lip balm.