shopping
Sarah Jessica Parker Joins Italian Lingerie Brand Intimissimi for New Campaign: 'It's a Thrill'
Sex and the City fans know that Carrie Bradshaw's bras were just as crucial to her wardrobe as her Manolos. She wore them over clothes, under sheer shirts and even on occasion just hit the streets of Manhattan in a good brassiere. Essentially, CB was the O.G. of underwear as outerwear (sorry, Kim Kardashian West), a trend which is very present in 2018.
And while Sarah Jessica Parker usually likes to differentiate herself from her character, she does maintain that wearing lingerie outside of the bedroom is one thing they both have in common.
"I'm liberated that it's back," Parker, 53, told PEOPLE of the trend during an international press conference announcing her role as brand ambassador for Italian lingerie brand Intimissimi's new fall campaign. "I'm so happy because I never stopped doing it. It's one thing that we did [on the show] that did overlap with me and that character Carrie."
Parker credits her collaborative relationship with SATC's iconic costume designer Patricia Field for creating Bradshaw's boundary breaking, lingerie-forward wardrobe.
"Pat Field who was our brilliant costume designer and is an extraordinary creative mind, we just did that," Parker said of the lingerie influence in her character's wardrobe. "She was so happy that it was something I wanted to do and I was so thrilled that it was something she wanted to do. But once again everyone has their own version of that. Everyone is different. And everyone's body is different. And everyone's figure is different. So people should do with it what they want."
The fashion set gathered Thursday in Verona, Italy, to celebrate the actress's new role with the brand and welcome her as ambassador. She sat front row at the label's fall/winter 2018 fashion show, also attended by fashion influencers Chiara Ferragni and Alexa Chung.
Top models Irina Shayk, Anne V and Isabeli Fontana led the runway show wearing sexy bodysuits, bras and cheeky thongs teamed with everything from glittering capes to feather headdresses to over-the-knee boots.
For her campaign, Parker stayed true to her roots, hitting the streets of N.Y.C. in a silky pajama set and the brand's new black lace balconette bra.
"My entire collaborative time with Intimissimi has really been lovely. It's a great group to work with," she shared. "Their creative, exciting, and they don't mind challenges and of course shooting in New York presents challenges — it's not always easy. It was a total delight to shoot and it's a thrill to work with this company."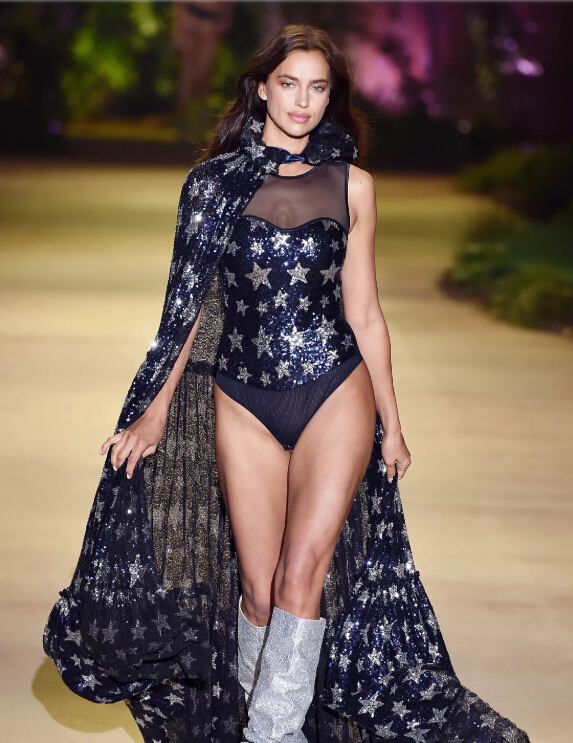 The actress may look like she's channeling Bradshaw in the new campaign, but insists that she is very different from her on-screen alter ego.
"I always say we look alike but everything else is different," she shared. "For me it's an association which doesn't feel like a problem. I don't feel encumbered by it. I have had amazing experiences with designers and working in fashion myself or collaborating and those experiences have been very meaningful to me.
"I have friends in the industry, I've watched them as they were emerging designers become globally recognized," she added. "I've had designer friends who are passed because of age or tragic circumstances. If there is an association with me and fashion, I don't mind it. It doesn't feel limiting. It's my job to make choices professionally to remind people that I am an actor and I can do lots of things."