Body Shape
Shapewear
Waist Trainer
You Have to Buy These Top Waist Trainers that Got Five Star Reviews!
The most efficient way to find your best waist trainer is to find one with a five-star rating review. It will help you see and determine how effective each waist trainer for their daily lives and losing weight regimen. If you look into the review section, you will see some of the pictures and videos posted by the user about the waist trainer they bought. They also include personal testimony and experiences about what they feel while wearing them.
By diving into the reviews of the waist trainer, you'll quickly find more about the body shaper you want to buy, like how comfortable and breathable they are.
So if you're lost on what to purchase, don't hesitate to turn your sight at waist trainer that has good reviews! To make things more detailed, we will be showing you some of our top-rated waist trainers that you will surely love.
1) CORSET WITH DOUBLE-BELT FOR WAIST-TRAINING
This waist trainer is so popular because of the cinching effect it has. It will make your bulges and tummy fats undetected under your dress. You will be able to wear your favorite clothing again!
You can also use this latex double belt waist trainer as a support for your intense training exercises. It dramatically supports your back and abdomen to avoid any injuries while doing your heavy lifting.
2) CHIC AND MODERN WAIST CINCHER
The double belt zipper waist trainer has a firm grip on your stomach that helps in molding your waistline to an hourglass shape. It has steel bones that help in supporting your back and abdomen. This waist trainer has a classic hook and zipper design to fastened it tightly around your waist.
You may also add the removable elastic straps for additional tightness and compression. Your stomach will feel full upon wearing it, so you'll never have the urge to eat much.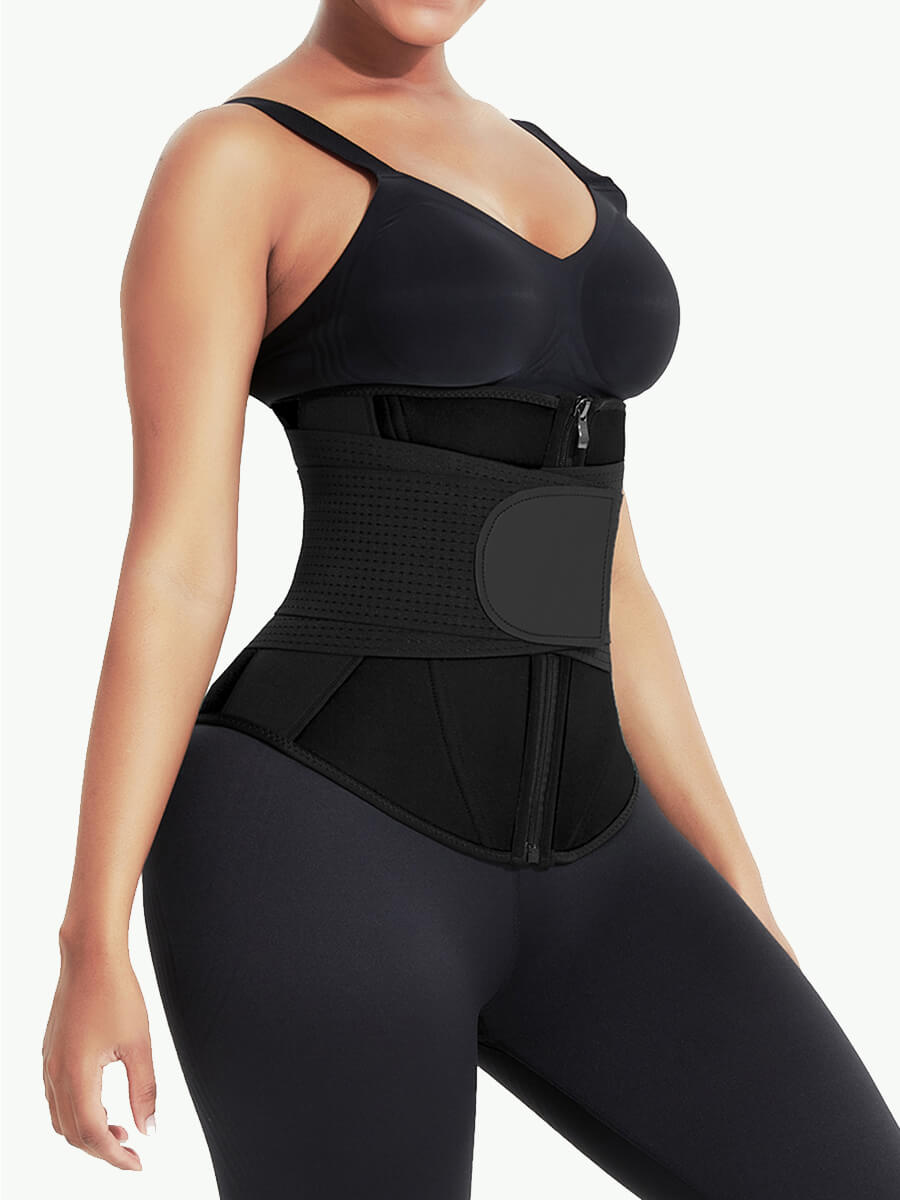 3) 3-IN-1 WAIST CINCHER, THIGH TRIMMER, AND BUTT LIFTER
What makes this booty sculptor so impressive is its 3-in-1 feature. Those are the cinching effect on your stomach to create a curvy waistline, its thigh shaping, and extra butt lift. You may check the 3 in 1 waist and thigh trainer reviews to better understand its potential.
You can also use this while doing your daily exercises to increase your body's water weight loss. This waist trainer also keeps your muscle warm to produce more perspire than usual because of the thermogenic effect.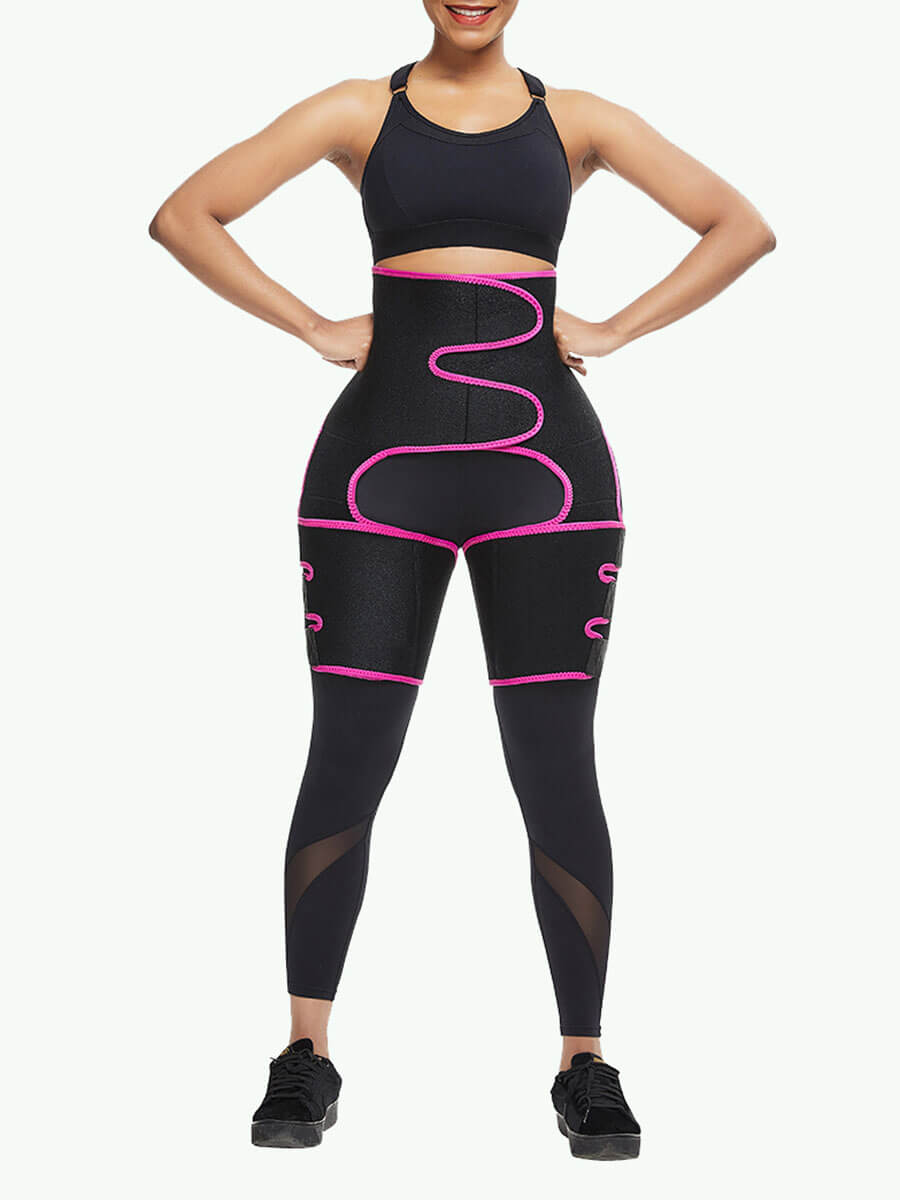 4) NEOPRENE WAIST TRAINER FOR BEGINNERS
It is vital to produce more perspire and water weight fluids in your body to create an hourglass body shape. If you feel like you're not losing the exact amount of perspire you want, you should consider getting a waist trainer.
This top-rated neoprene perspire embosses waist trainer has a neoprene fabric that is known for its thermal activity. It allows your body to perspire a lot than usual by wearing the waist trainer because your muscles are kept warm.
5) STEEL BONES WAIST TRAINER
You get the cinching and compression that you deserve for your waist using this latex double belt steel bones waist trainer. It features a steel bone that strengthens the shaping effect of the waist trainer to create your curvy and sexy appearance.
It has a double effect in its cinching and compression with the help of its double waistbands. It is excellent with ladies who have a short torso and typical body types.
6) VEST SHAPER WITH DOUBLE-BELT
It is the same with a corset waist trainer but in a vest. It has the same benefit and features as your average double belt waist trainer, but it is more relaxing and comfortable. It has an open-bust design to support your bust while doing your exercises.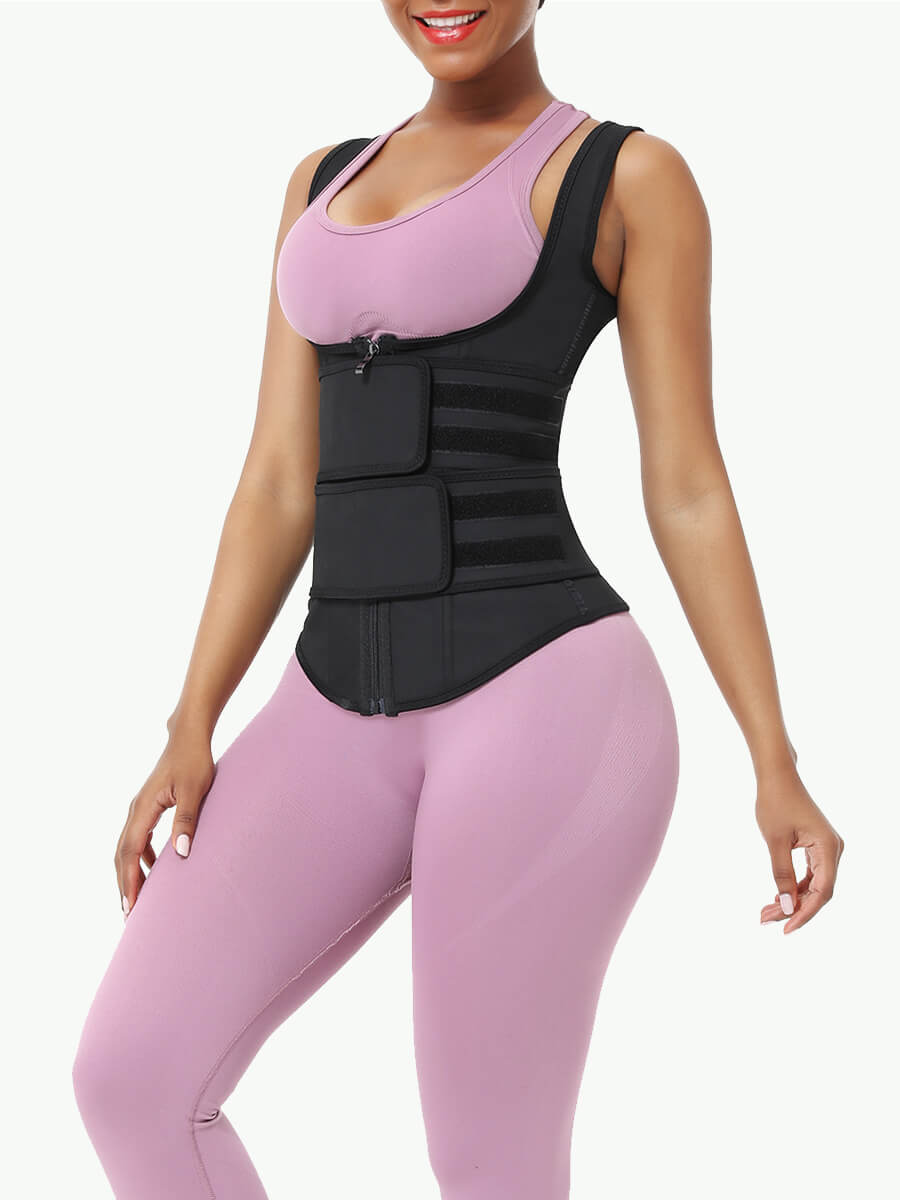 Finding your best waist trainer shouldn't be stressful and depressing to you. It should be a joyous and exciting feeling. That is why we make it so simple by listing all of our top-rated waist trainers that you can choose from right now. We hope that you'll enjoy your waist training experience from now on!