Accessories
Earring
Summer Outfit
6 Statement-making Earrings That Will Elevate Any Summer Outfit
I'm crazy about jewelry. I know a lot of women go crazy buying shoes or bags. That is not the case with me. I would give the last money for a good piece of jewelry. Of the jewelry, I prefer earrings the most.
Because I think earrings can completely lift any outfit. Girls who do not wear earrings are not aware of what they are missing. I will show you six of my favorite pieces and describe how I would wear it. And with what outfits. Stay until the end of the article. I promise you will love earrings. Let's move!
Colorful earrings
When I saw these earrings I just said wow! These are not earrings, this is art. A perfection that is brilliantly composed and made. Imagine them on a woman carrying a bun. All the splendor and beauty of these earrings would come to the fore. I wouldn't want my hair to hide them. I saw something similar on the stars on the red carpet. Whatever celebration you have during the summer, please try this type of jewelry. Women will not be able to stop looking at them. The colors of the stone are real summer. I can't stand not buying them for myself as soon as possible. Do you see yourself with earrings like this? Or that you used to wear something similar? If you haven't I think this is the right time to step out of your comfort zone. Get ready to try everything you haven't before this summer.
Gold earrings
You might say you don't like colorful things. No problem. I am aware that many women opt for one-color pieces. Gold jewelry has been at the top of all lists for centuries. It's a striking piece. I imagine them with an elegant dress for some formal occasion. It might fit best in black. Combinations of black and gold always give off a touch of splendor, wealth and elegance. These are earrings that are inherited through generations, because good jewelry is always on the price.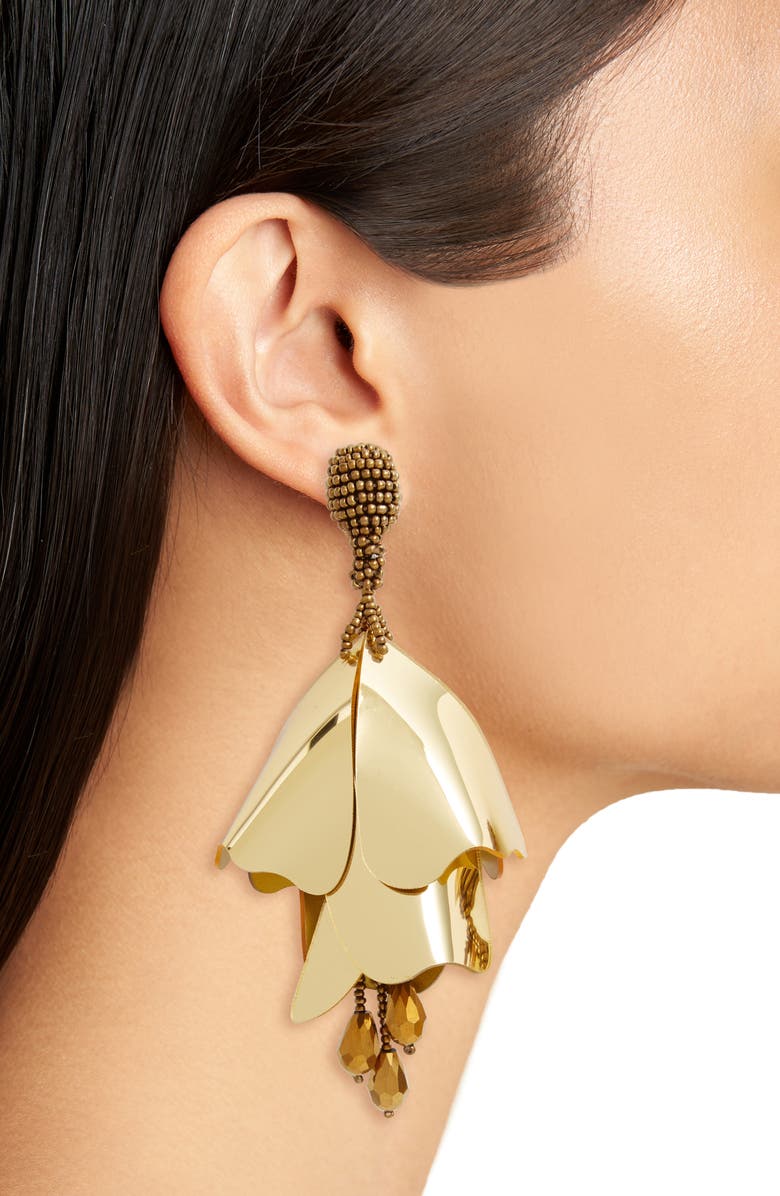 Lemon earrings
Some women do not like to give a lot of money for jewelry. I understand that completely. We all have some priorities of our own. I take the view that it doesn't matter how much something costs. Zara and Mango have perfect jewelry at a very affordable price. So $ 20 jewelry can look great. If you have an attitude and you know how to state a certain thing, no one will be able to estimate how much something costs. I know women who wear cheaper things and look like a million dollars. So it's not a matter of money, it's a matter of style. These earrings in the picture below are real summer. I imagine them in combination with a fluttering long dress.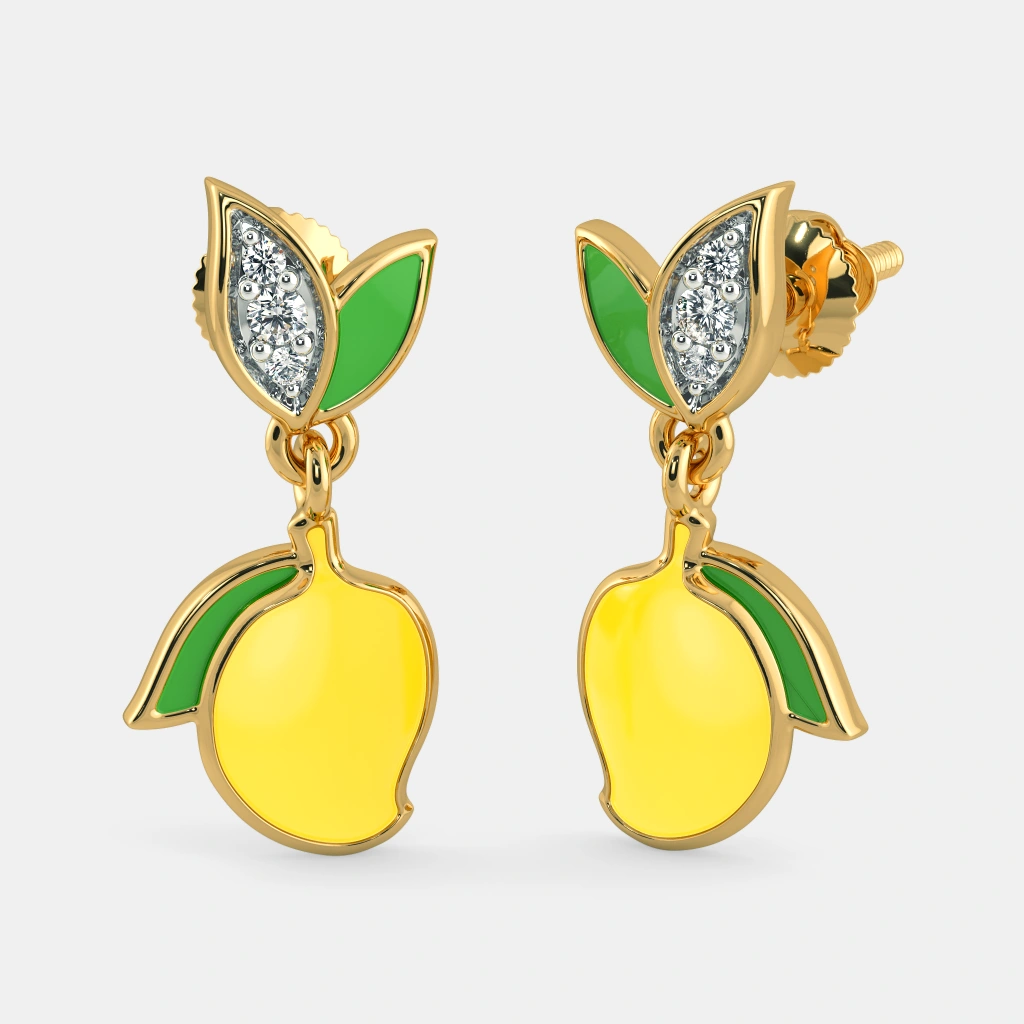 Hanging earrings
I can't imagine summer without big hanging earrings. As they are quite large and reach to the shoulders, I like to wear off-shoulder clothes with them. To give you the best picture, I chose such a picture. Of course, you can choose a more reduced color of earrings, but it's still summer. Why not play with colors?
Elegant statement earrings
I don't know how to describe these earrings. I found something similar on a trip to Morocco. As someone who knows how to admire jewelry, I would be silent in front of these earrings. I would just enjoy watching them. Golden details are always in trend, and the combination with green is an absolute hit this summer. Although at first, they look very elegant, they can be worn with many combinations. They are not reserved only for festive occasions. You can wear them even at work, with a one-color business suit. I mean a white suit. That combination is in my head. I fell in love with these earrings.
Black earrings
I know a lot of women who stick to classics. They feel best in black or white. That's why I want to put black statement earrings in my choice. Classics do not go out of fashion. I especially like the combination of black and gold, so these earrings are just that. Discreet gold details always elevate the whole combination. How do you like my choice? I would write like this until tomorrow, how much I love this topic.